Flåm is a charming village, tucked away at the head of beautiful Aurlandsfjord, a branch of Sognefjord. This is the story of how Flåm became one of the world's most attractive tourist destinations and how it is becoming a crucial contributor to Norway's tourism industry through the Norway's best brand.
From closure to cruise port
It all began with the Flåm Railway: a steep, rickety line that Norwegian Rail (NSB) had planned to close down. The old carriages travelled back and forth on the line from the fjord village of Flåm up to Myrdal, 867 metres above the fjord. The passengers who used the railway service were few, except during a few hectic weeks in summer.
Even so, Aurland residents opposed the closure of the world's most beautiful railway. In 1997, several local groups joined forces and approached NSB to say that they wanted to take over commercial and financial responsibility for the Flåm Railway and turn it into a tourism line. NSB agreed, provided that its expenditures were covered. At the same time, NSB required the construction of a big hotel and new cruise ship quay in Flåm, to encourage more traffic from the Bergen Line to travel to and from Myrdal.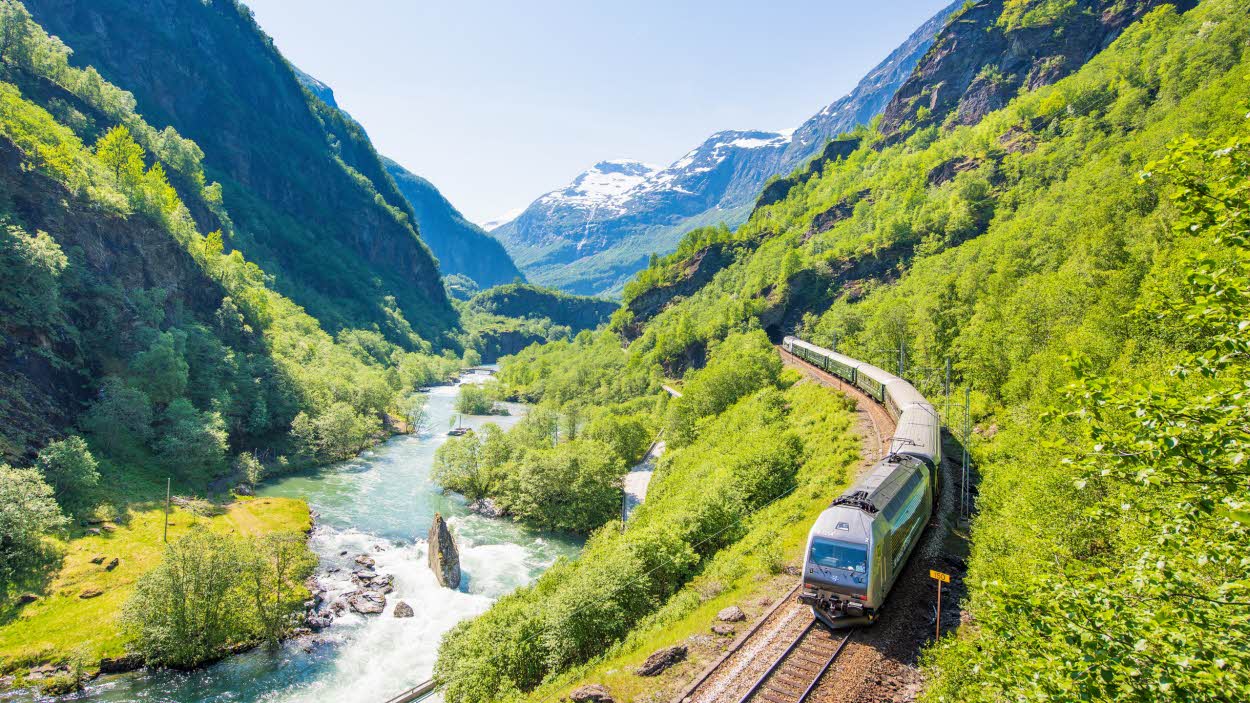 The beginning of a success story
The companies Flåm Utvikling (Flåm Development) and Aurland Ressursutvikling (Aurland Resource Development)* *(now Norway's Best Group AS) were established to organise the venture. The companies jointly purchased Fretheim Hotel in the centre of Flåm, added 88 rooms and started developing the rest of the village into an attractive tourist destination. The municipality financed the investment in the cruise ship quay via its business development fund. Flåm AS was established later on to ensure comprehensive, international marketing of the village.
This was the start of an impressive success story, with the Flåm Railway serving as a crucial, highly profitable core undertaking.
Tourism municipality on the rise
Well over a million tourists from 172 different countries visited Flåm during 2019. Visitors get to Flåm in many different ways, both by land and by sea.
Tourism revenues in Aurland Municipality has grown from NOK 80 million in 1998 to almost NOK 1 billion in 2019. Out of Aurland's ten biggest companies, seven are associated with tourism. The significant growth experienced by the companies has also contributed to a growing number of employees and residents living and working in Aurland Municipality.
Flåm's success is well known in the Norwegian tourism industry. Premises for the success have been local involvement, spectacular attractions and a totality which ensures the destination and year-round operations. We are fortunate to have such magnificent scenic landscapes in Norway. The Norwegian tourism industry has tremendous potential but a great need to professionalise operations and ensure sustainable organisation.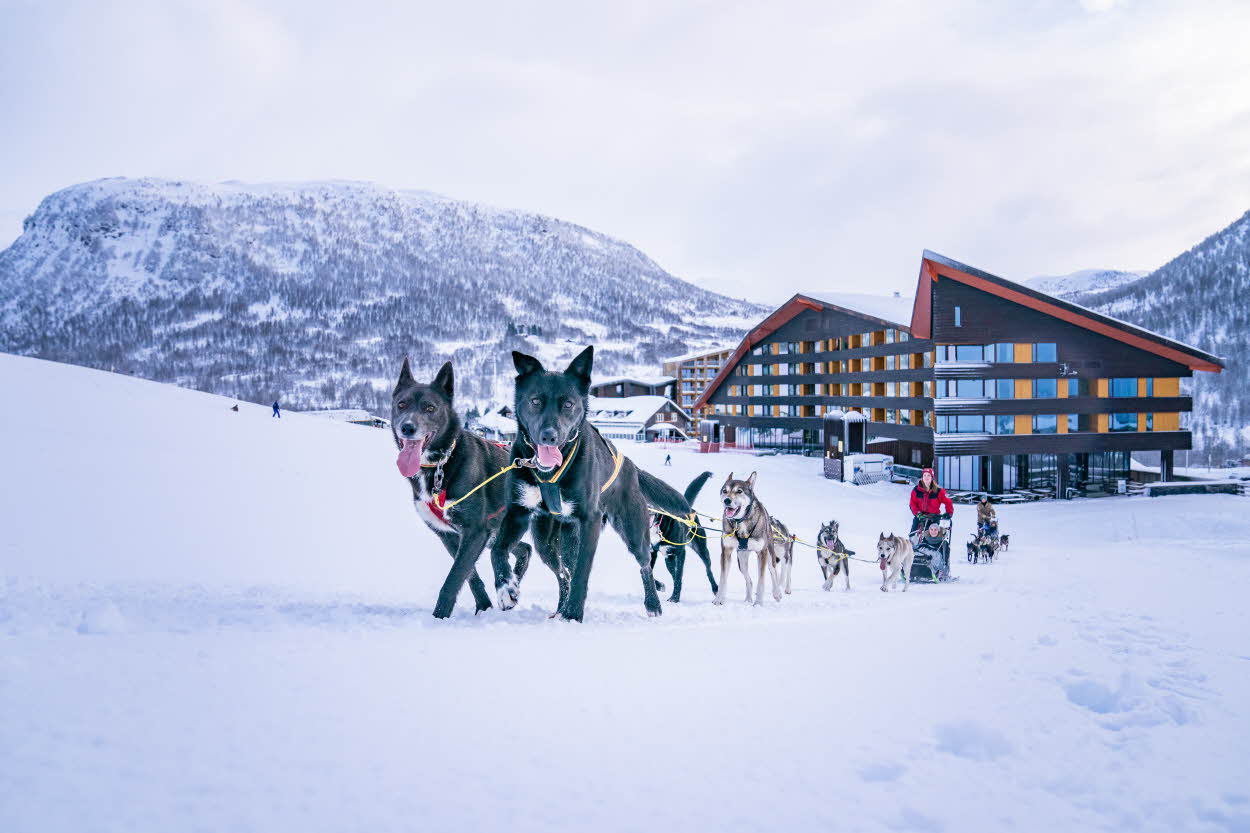 Latest developments
In spring 2020, Myrkdalen Fjellandsby joined the venture by merging with Norway's Best Group AS. This also marked the opening of the renovated Hotel Aurlandsfjord, which the company had taken over the previous year.
National commitment with a new brand
It is becoming increasingly common for international visitors to Norway to want to plan their trips themselves. But this is not always so simple. The attractions they wish to visit may be quite far apart, with poorly coordinated train, boat and/or bus connections, often requiring users to understand Norwegian. Many holidaymakers also want advice on worthwhile experiences and the best time of the year to visit them.
This is where Norway's best comes in. The Norway's best brand helps Norway's best AS assist in developing quality Norwegian tourism destinations and products and in marketing and selling them all over the world.
Norway's best will be a strong, leading Norwegian brand in the international tourism industry and be renowned for its comprehensive portfolio of spectacular nature-based experiences. Intensified international distribution efforts and a more distinct national profile will increase the traffic to all the selected destinations.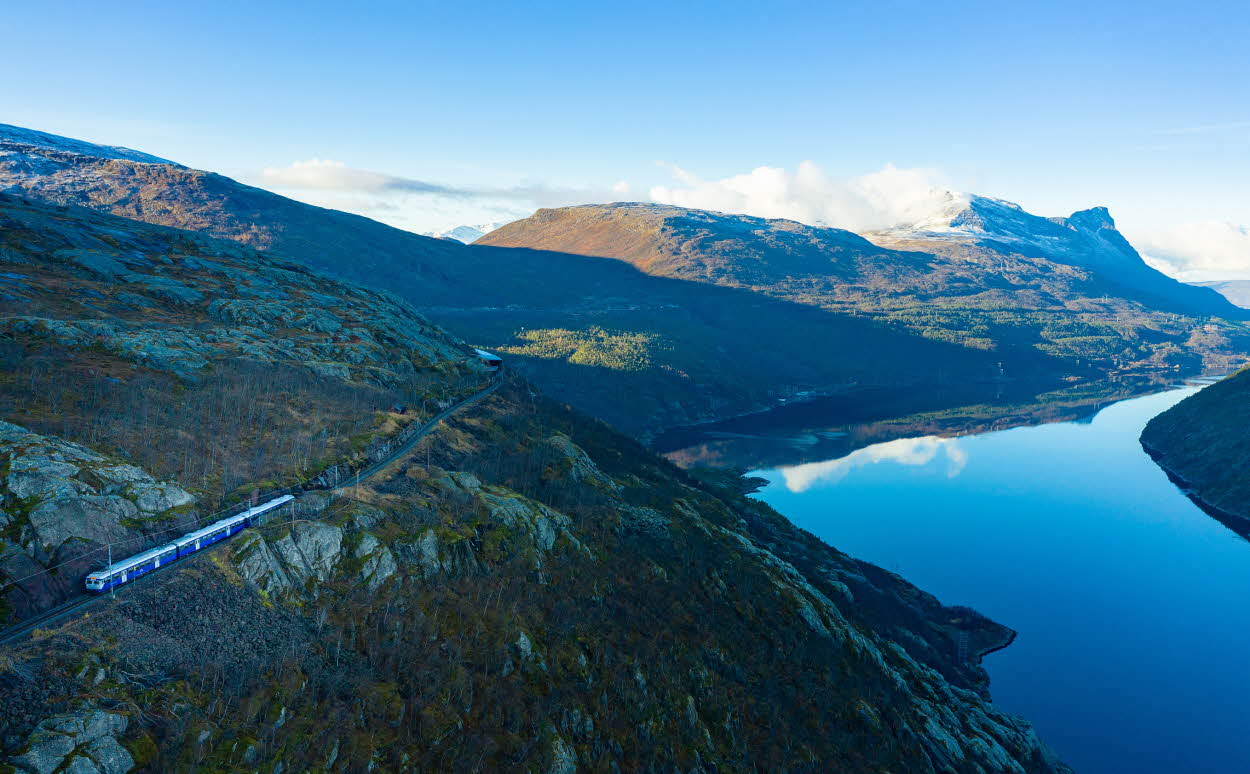 Norway's best wants to provide the best travel experiences
The destinations Aurland, Myrkdalen, Geiranger, Hardanger, Hjørundfjorden, Lofoten and Narvik will join Flåm as a part of Norway's best from the outset. Additional tourism destinations and products will be added to the brand in the months and years ahead.
When visitors choose to travel to Norway, the Norway's best brand can help ensure that they have the best possible experience. As a result, not only will they want to visit us again, but they will also recommend friends, family and acquaintances to follow in their footsteps.