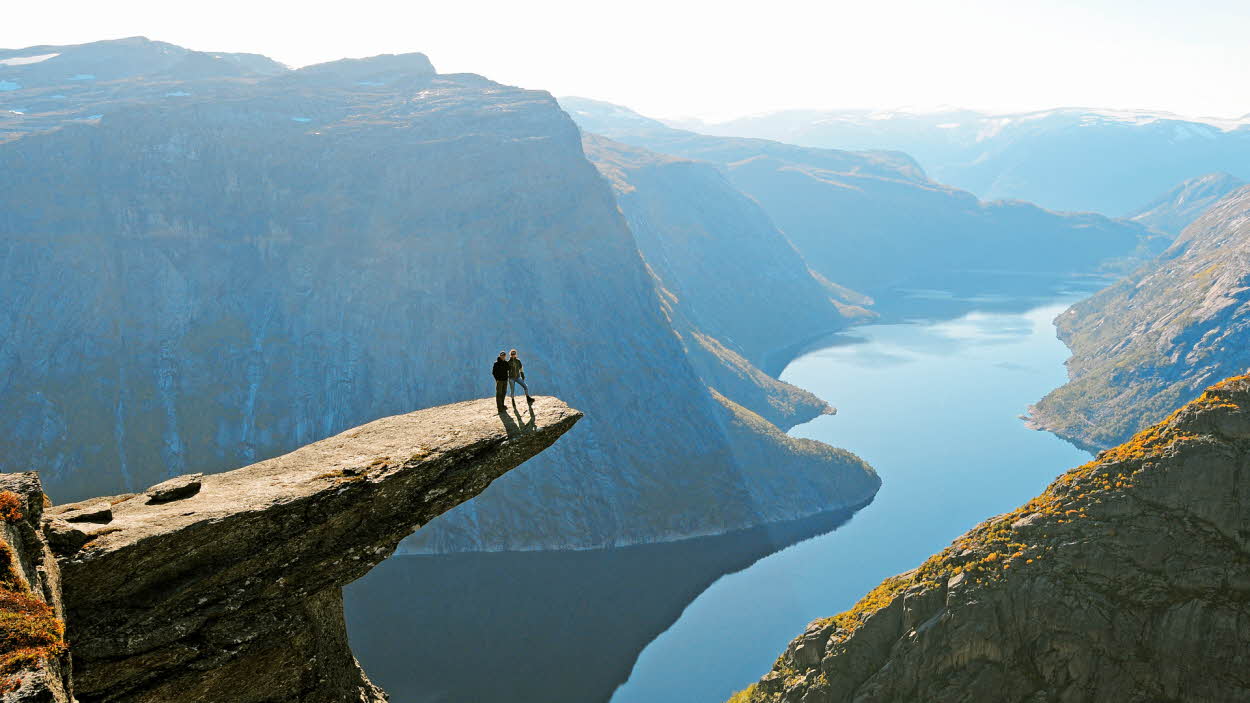 1. Trolltunga
Who has not seen a picture of this incredible rock formation jutting straight out from the mountain side like a troll's tongue? It is a though hike, but within reach for everyone who is in physical shape to walk for up to 12 hours in varied terrain. Make sure to plan well and start early, or even better; book a guided hike through the local tour companies.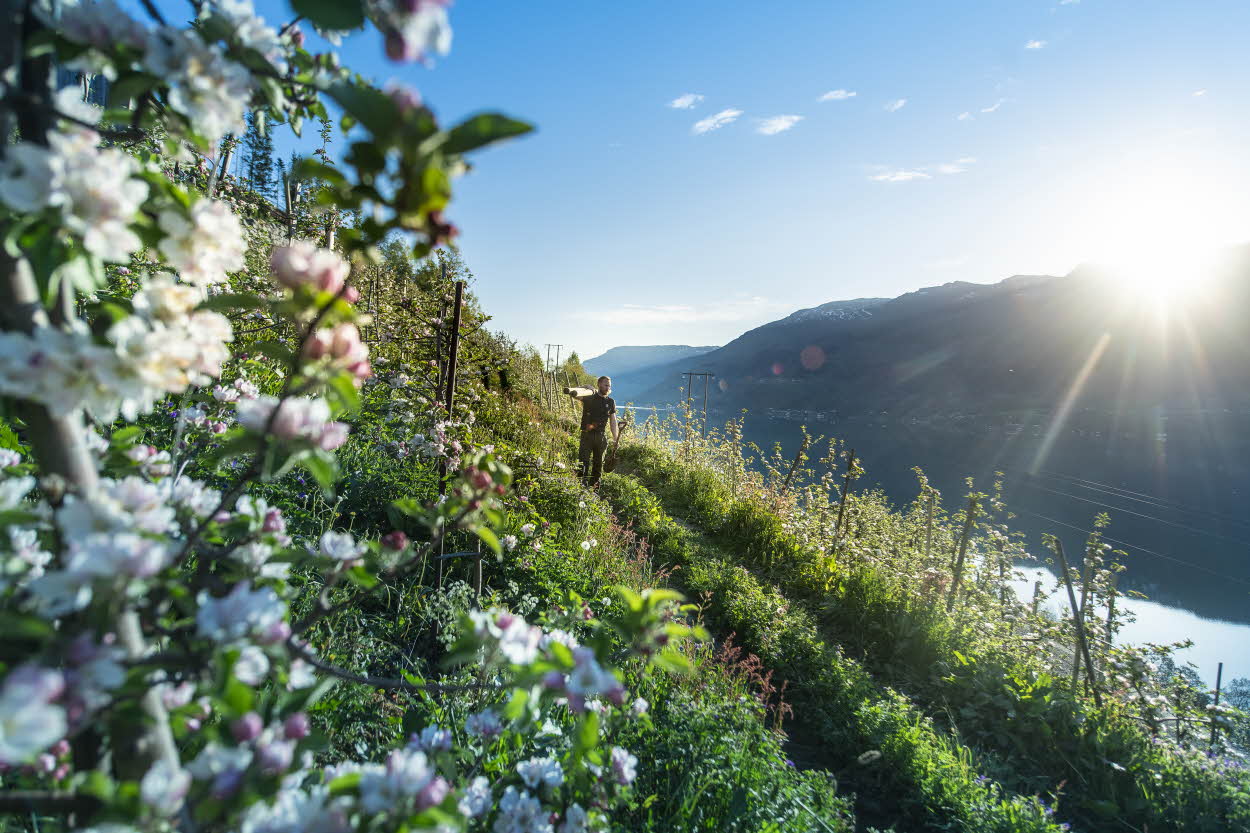 2. Welcome to fruit heaven
You see at soon as you enter the region. The hills on both sides of the fjord are covered with fruit trees. Come here in May/June to experience the beautiful blooming, and in summer and autumn to taste the fresh produce. The easiest way to buy fruit, is to stop at one of the small stalls along the road.
More inspiration for Western Norway
3. Idyllic towns and villages
Scattered along the fjord there are idyllic and authentical villages to stop by. Have lunch or dinner with a fjord view, stay overnight in cosy, local accommodations, go back in time at museums like Agatunet farmstead, and go for a refreshing swim in the fjord.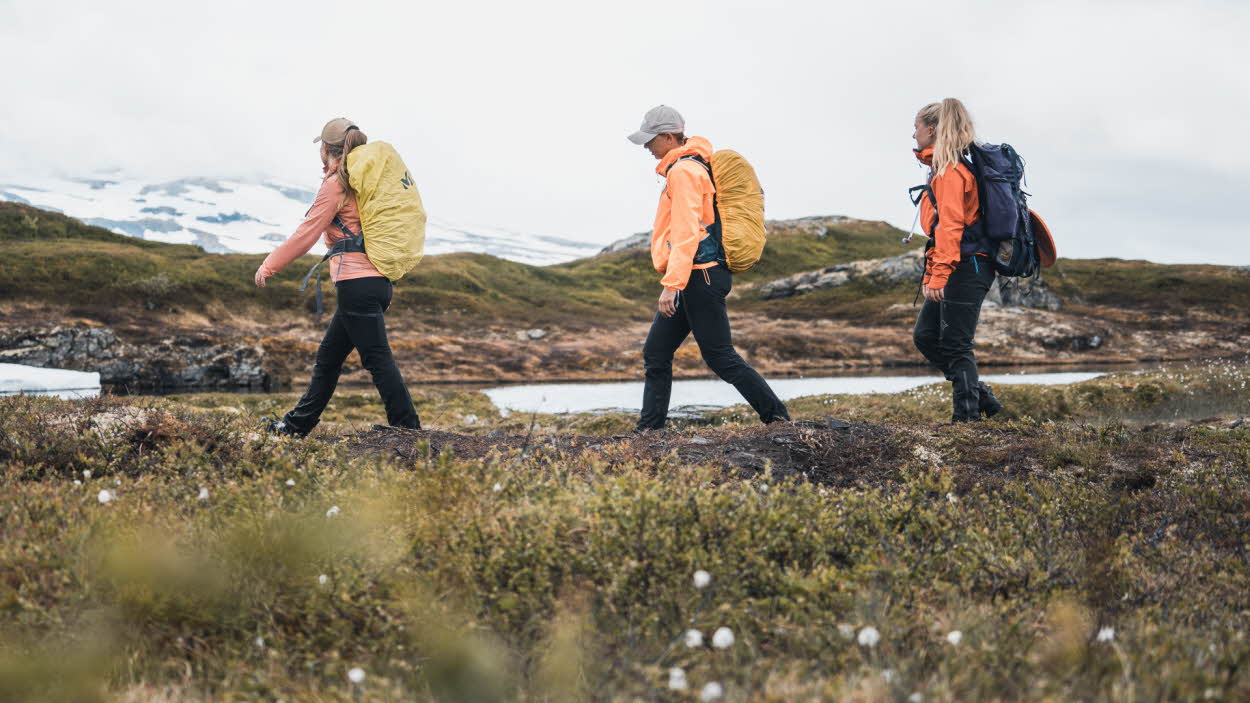 4. The Queen's trail
This is another bucket list hike with fantastic views. It is a steep one-way trail staring near Kinsarvik and ending in Lofthus. It is known as one of HM Queen Sonja's favourite hikes, with panoramic views to Hardangervidda National Park on one side and the Hardangerfjord and surrounding mountains on the other. Descend by the 616 "Monk's steps", which were built by local monks between 1210 – 1537.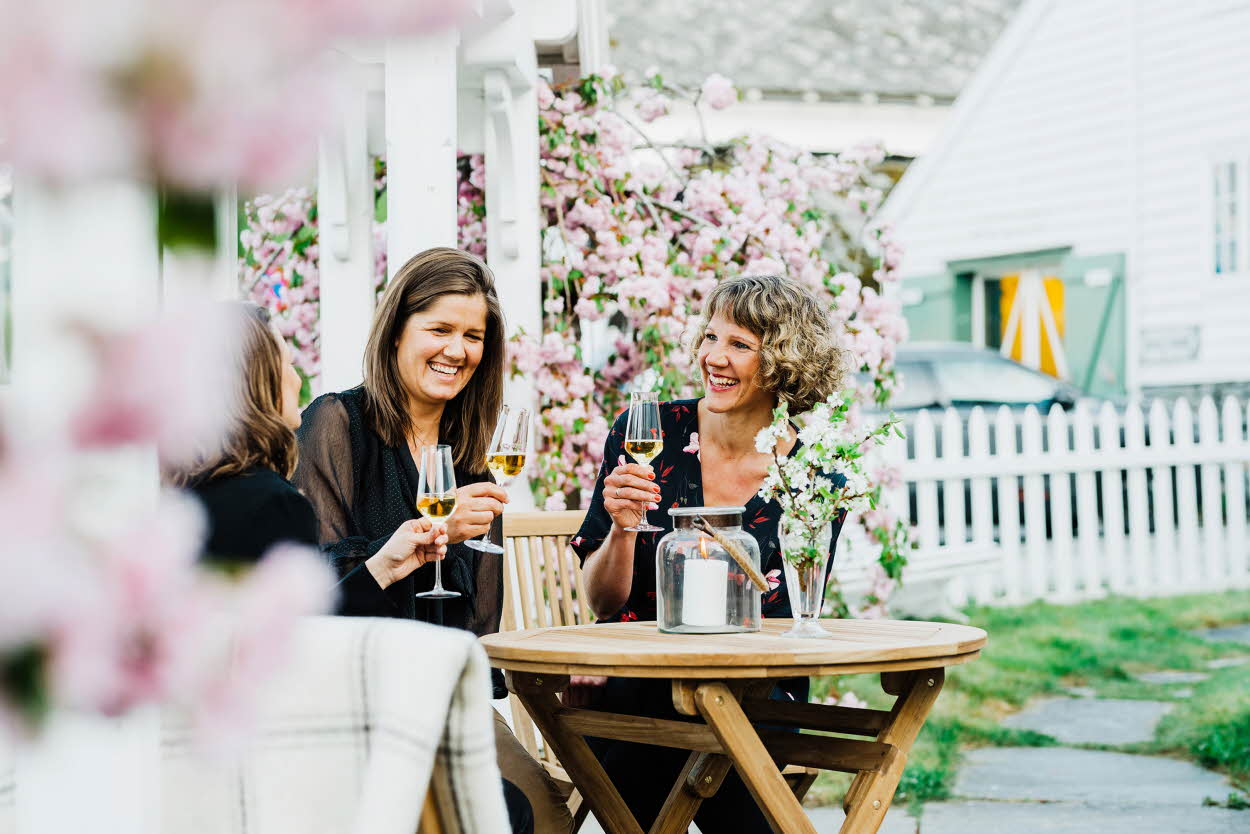 5. Award-winning cider
While in Hardanger, you should not only try to eat the fruit. You must also try to drink it! Throughout the region there are 19 cider producers that all makes their own unique cider. The term Cider from Hardanger is a protected geographical designation like Calvados and Champagne. You can find it in all restaurants, but the best way to try it is to book cider tasting at one of the farms! Also make sure to buy a bottle to bring home as a souvenir.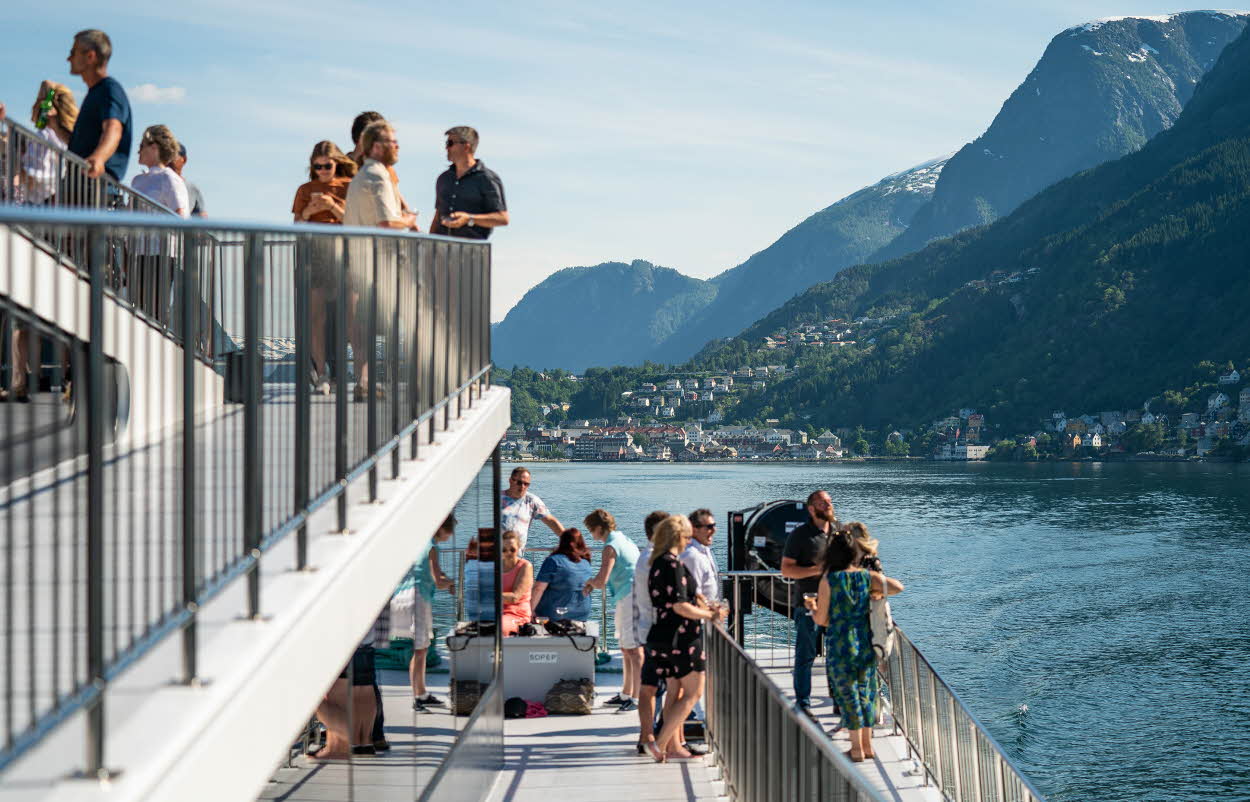 6. Fjord Cruise Hardangerfjord
A relaxing fjord cruise is the perfect way to kick back after challenging hiking adventures. From the comfortable, hybrid vessel Vision of The Fjords, you have first class views to the picturesque landscape in Sørfjorden, an arm of the Hardangerfjord. The cruise operates between Odda and Lofthus, and you can combine it with cider tasting and/or exploring various villages.